Buddhism FAQ0 >> 5.Maps
Buddhism FAQ
Edit
(Frequently Asked Questions About Buddhism)

---
5. Are there any maps for sites of Buddhism? Edit

Ans : Some maps from web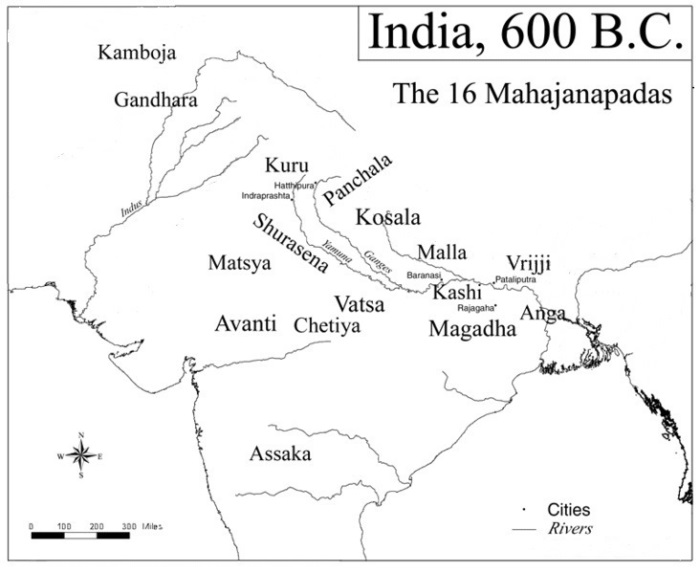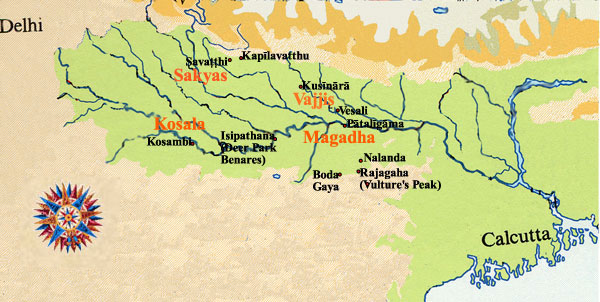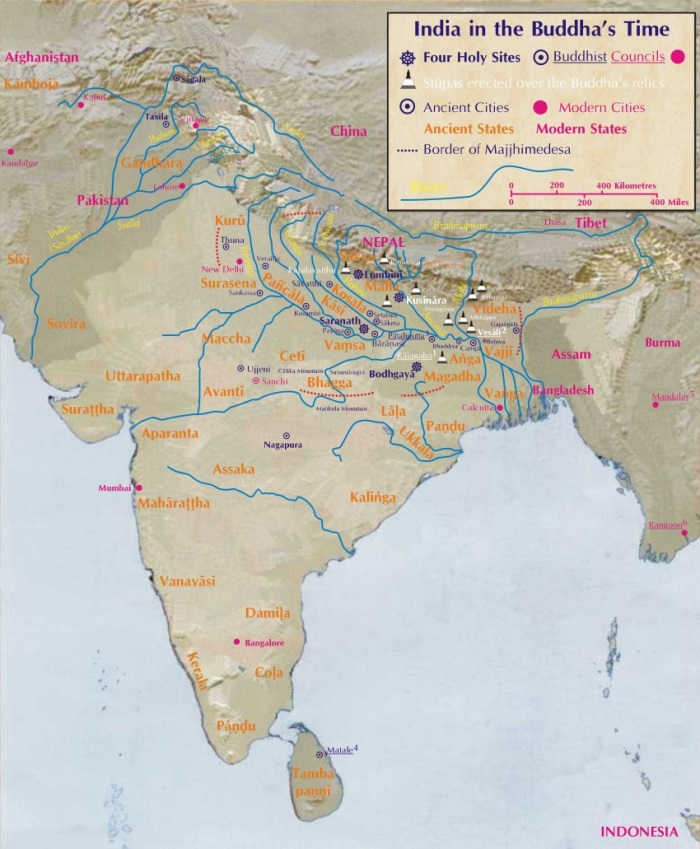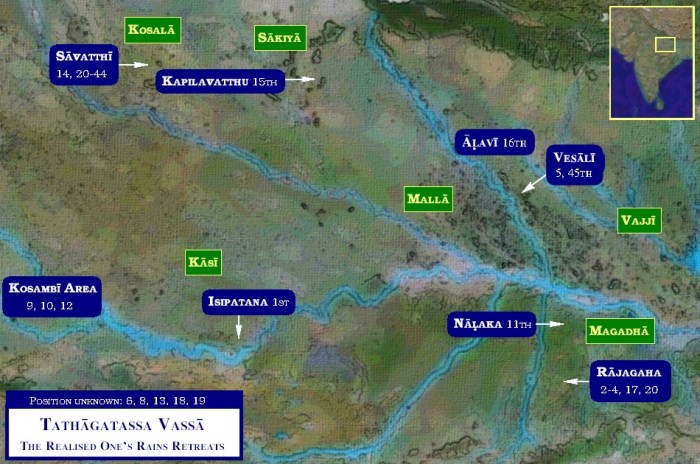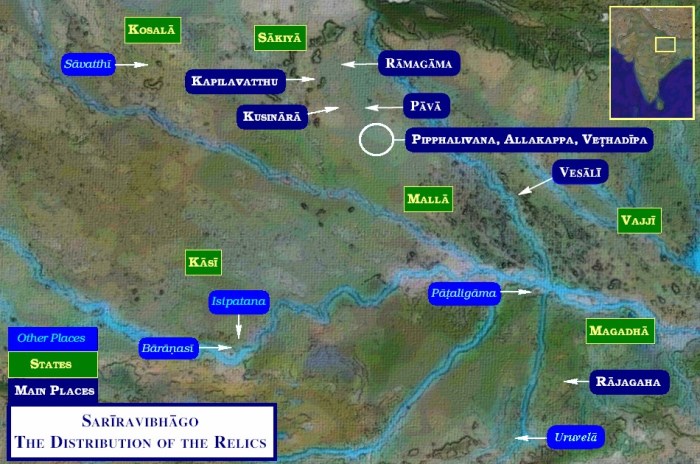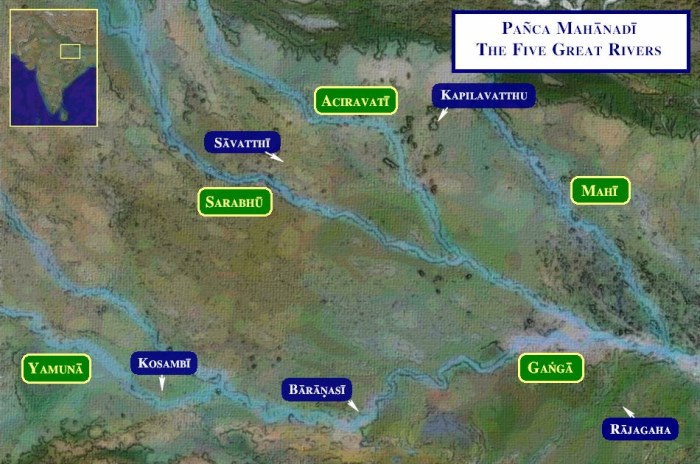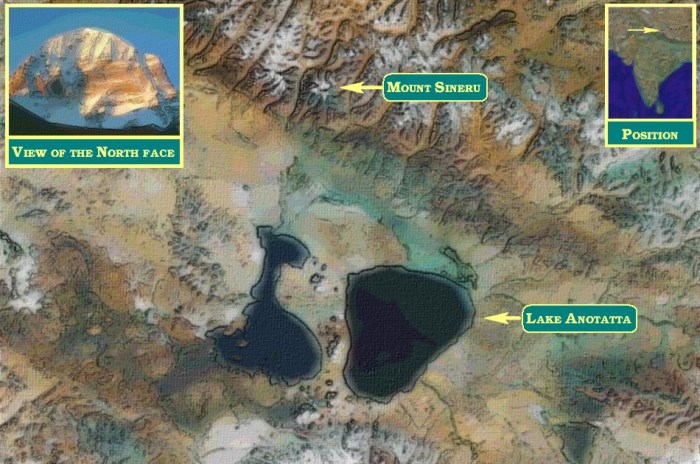 Some of the modern place names are: Rājagaha = Rajgir; Pāṭaligāma = Patna; Koṭigāma = Hajipur; Vesālī = Vaishali; Pāvā = Fazilnagar; Kusinārā = Kushinagar; Uruvelā = Bodhgaya; Bārāṇasī = Varanasi; Isipatana = Sarnath; Kapilavatthu = Kapilavastu; Kosambī = Kausambi; Rāmagāma = Ramgram; Nāḷaka is either Nalanda, or is nearby
16 States :
Magadhā (Capital: Rājagaha; King Bimbisāra, later Ajātasattu)
Kosalā (Capital: Sāvatthī; King Pasenadi, later Viḍudabha)
Aṅgā (Capital: Campā)
Kāsī (Capital: Bārānasī)
Vajjī (Republic)
Mallā (Republic) [Sākiyā (Republic), Koḷiyā (Republic)]
Vaṁsā (Capital: Kosambī, King Udena)
Cetī (Sotthivatī)
Kurū (Capital: Indapatta/Delhi)
Pañcālā
Macchā (Capital: Virāṭanagara; King Virāṭa)
Sūrasenā (Capital: Mathurā)
Assakā (Capital: Potana)
Avantī (Capital: Ujjenī in the North, Māhissatī in the South; King Vessabhū)
Gandhārā (Capital: Takkasilā)
Kambojā
Ad blocker interference detected!
Wikia is a free-to-use site that makes money from advertising. We have a modified experience for viewers using ad blockers

Wikia is not accessible if you've made further modifications. Remove the custom ad blocker rule(s) and the page will load as expected.